SPMT: No Matter How Large, It Can Transport, Only Unexpected!
Views:0 Author:Site Editor Publish Time: 2018-02-05 Origin:Site
The transport of Mega Machinery is done by a modular transport vehicle, which can easily transport thousands of tons to tens of thousands of tons of weight.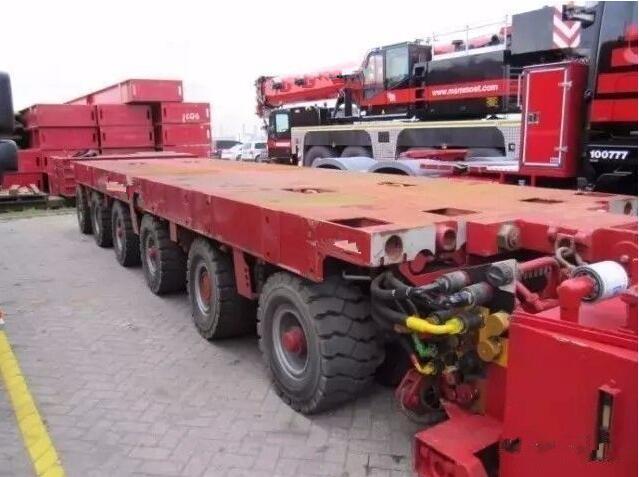 This vehicle to transport giant heavy cargo called self-propelled module trailer (SPMT), mainly used in heavy, large, high, special structure of the transportation. It has the advantages of flexible use, convenient loading and unloading. Loading weight in multi mechanical assembly or free combination under the condition is more than 50000 tons. It is widely used in the field of equipment manufacturing, oil, chemical, marine oil, bridge construction and other engineering fields.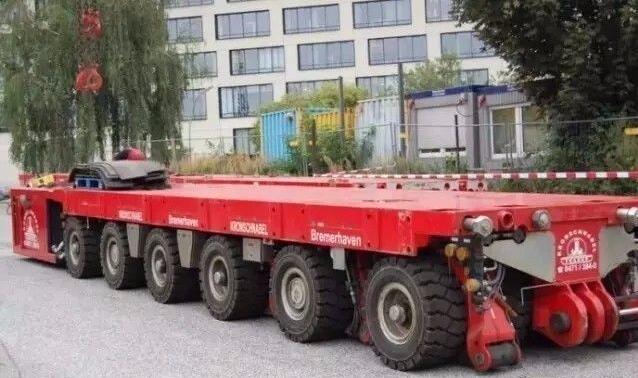 The SPMT series usually consists of 4 axle lines and 6 axle lines module combination, which features are power head (PPU), hydrostatic drive, electronic / hydraulic control multi direction steering system. Its platform is lift through hydraulic system. It is especially suitable for offshore oil platform shift.
Self propelled modular transporter is mainly composed of frame, wheel and axle, suspension system, steering system, hydraulic system, braking system, power system, control system and other equipment. The frame adopts the welding structure of the box section of high strength alloy steel, which includes the main beam, the auxiliary beam, the cross beam, the inclined support and the end beam.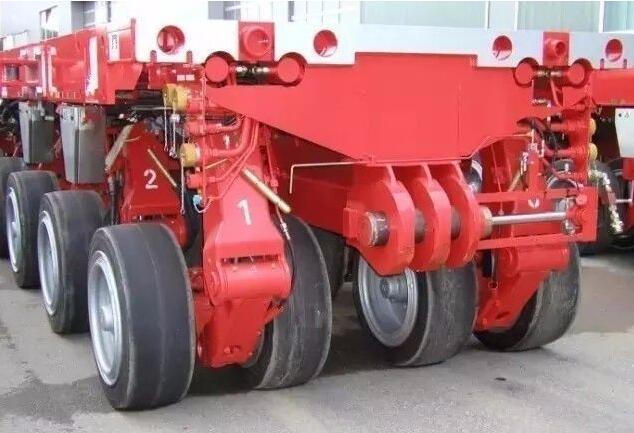 Usually, each column of SPMT has 2-7 axle lines, and each axle liens has 2 axle, 4 tire. In order to reduce the center of gravity of the whole trailer, a small diameter and heavy load radial tire is generally used. Each tire weighs about 4 tons. Each independent trailer can also be connected by connecting the control system of each trailer to realize the linkage operation.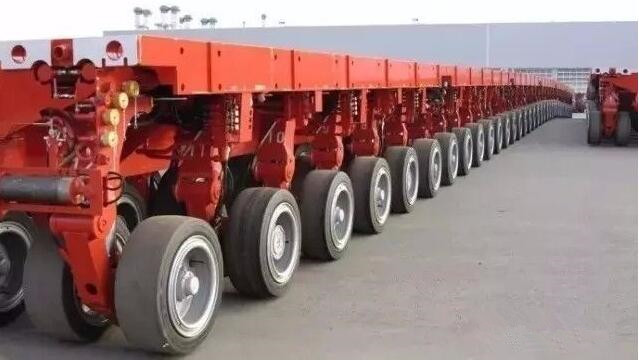 The suspension system of the trailer is supported on the auxiliary beam and plays the role of supporting the wheel and axle. When on the uneven roads, through the cylinder pressure balance, each axle suspension will automatically load leveling, regulate the balance of each wheel, prevent individual wheel tire overload.
When you want to get more information on SPMT (Self-Propelled Transporter, Self-Propelled Modular Trailer), Please Send Email To szhyhy@hotmail.com, Our Team Will Give You Reasonable Design And Best Price To Save Your Transport Cost! Carol Hy.