​Dear Friends, May the warmest wishes, happy thoughts and friendly greetings come and stay with you all the year through!Wish you and your family have a happy new year of 2018!
Views:0 Author:Site Editor Publish Time: 2018-01-17 Origin:Site
Windmill blade transport
In recent days, one of our domestic users transport the following 2.0MW windmill blade by our windmill blade trailer. The following is blade detail: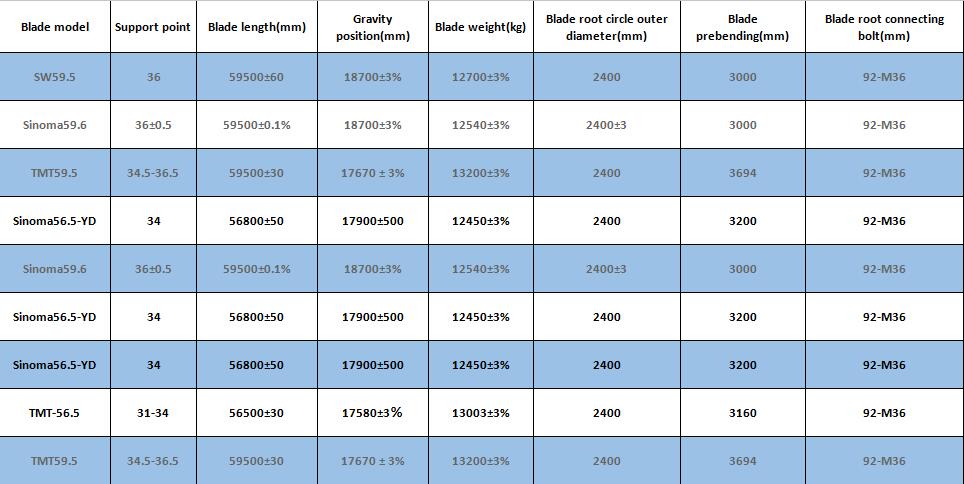 Remark:
The weight of blade in above table does not include weight of connecting bolts, flanges and transport installation adaptor.
The blade prebending refers to the vertical distance from the tip of the blade to axial lead of blade root circle.

The maximum height of the blade transport in above table does not include the height of the transport installation adaptor.
When you want to get more information on windmill blade trailer, please send email to szhyhy@hotmail.com, our team will give you reasonable design and best price to save your transport cost! Carol Hy.